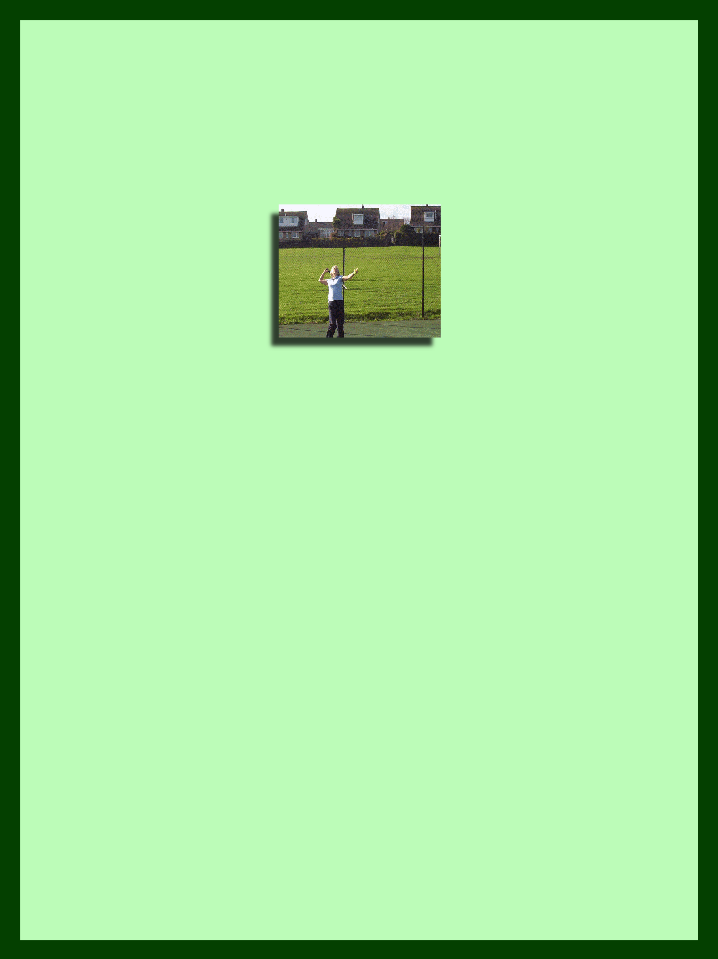 Spot the ball !!! (It's up there somewhere!)
Pearl thinking up a game plan !
Stewart, Jan, Julia and Bryan

PRESS TO RETURN TO MAIN PAGE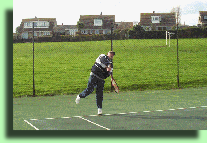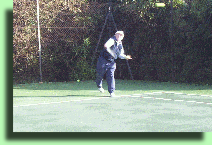 Ok ! So where's the chalk dust ?
Take that ! [Stewart in action]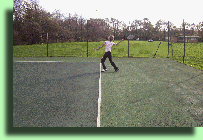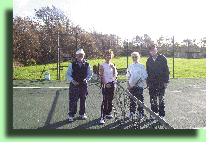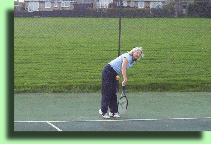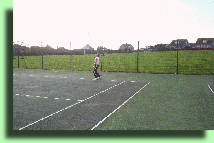 Jan concentrating on her baseline return
What a follow through, Thrup !